Update
In light of the current Omicron surge and holding people's safety is the highest priority, the Big Data Revolution in Agriculture Symposium organizing team has decided reschedule the event to March 25, 2022.  
There was agreement amongst the Advisory board, our partners, staff, and external stakeholders that the opportunity to meet in person was worth the shift in dates. Meeting in person carries a certain energy that aligns with the Symposium's goals and we hope that you can join us in March for deeper conversations, networking, and developing collaborations.
While we are unable to host the Symposium on February 25, in its place, we will host a digital panel that will serve as a prelude to the Big Data Revolution in Canadian Agriculture Symposium. Our panelists will introduce some of the themes that the Symposium will explore. This panel will be free to attend and more details about that event will be launched through the Canadian Centre for the Study of Co-operatives in the coming days. We hope that you will join us on February 25 for that digital panel. 
Overview
Join us for The Big Data Revolution in the Canadian Agricultural Sector: A Symposium on Opportunities, Challenges and Alternatives. 
Primary production agriculture is changing rapidly due to major developments in digital "smart" technology. In what is referred to as Big Ag Data, agricultural technology providers are combining data from "smart" devices with weather and soil data to provide farmers with seed, fertilizer, and chemical recommendations designed to improve yields, environmental outcomes and economic return.
This event will share and mobilize information about who owns and benefits from agricultural data and how it is being collected, shared, and protected from a privacy perspective. The event will also look at how public policy, codes of conduct and organizational models (e.g., data co-operatives) might ensure equitable data ownership and control. 
The Symposium will be a hybrid event. Attendees can join in-person or online via live streaming. Both online and in-person attendees will have the ability to communicate and engage with the speakers and each other during the event. 
The Symposium is open to anyone interested in issues related to agricultural data, including farmers, ranchers, co-op practitioners, professional organizations and associations, academics and students, policy makers, media, and members of the general public.
This symposium is proudly supported by:

 

 

 
Registration
$199 + GST for In Person Symposium Ticket and Gala 

$100 + GST for Live Streaming Symposium Ticket

$50 + GST for Gala only

$40 + GST for Student Live Streaming Ticket
For information on the registration cancellation, refunds and transfers policy, please refer to the online registration form.
When you register, you are agreeing to receive communications regarding the Symposium. Once registered, you will receive Symposium updates and communications as we lead up to the event. Communication updates for the Symposium will be sent out by the Canadian Centre for the Study of Co-operatives via Mailchimp.
Program
Time
Presentation
Speaker(s)
8:30 - 10:00 am (PST)

Opportunities & Challenges of Ag Data

The digitalization of agricultural data holds out the promise of better agricultural productivity, bigger economic returns, less environmental impact, and greater food security. Big Ag Data – as it is often referred to – also raises concerns around data ownership, privacy, security, and control. Meanwhile, the speed of technological advancement has outpaced policy, leaving a policy vacuum that could aggravate these concerns. This session will introduce and contextualize these and other issues related to Big Ag Data.

Break
10:30 - 11:30 am (PST)

Voluntary Codes of Conduct and Lessons Learned

As governments grapple with how to best respond to concerns associated with privacy, security, and data ownership and control, agri-business and farm organizations in the United States, New Zealand, and Australia have responded by creating voluntary codes of conduct and accreditation frameworks. These codes are seen as a first step towards creating the trust needed for producers to adopt smart technologies. This session looks at these efforts, their successes, and lessons learned, and explores how similar initiatives might work in a Canadian context.

11:30 am - 12:30 pm (PST)

Data Policy Initiatives

While Canadian policymakers have been somewhat slow in coming to grips with the digital revolution in agriculture and more broadly, that is starting to change. The Canadian conversation about agricultural data is taking place against the backdrop of a broad-based federal initiative around data ownership, privacy and control in the form of Bill C-11 – also known as the Digital Charter Implementation Act. While not targeted at producers, this legislation will set the tone for what happens around important issues like data portability and interoperability in the agricultural sector. This session will explore the current policy landscape and the potential impact of discussions about these topics on the agricultural sector and its interests in the digital economy. 

Lunch
1:30 - 2:45 pm (PST)

Farmer Data Initiatives

Producers and farm organizations have started to look at what kind of models they could adopt to facilitate more democratic and equitable data ownership. In this session, producers and farm organizations share their perspectives on the digitalization of agriculture and what they are doing around issues like data ownership, privacy and control.

Break
3:15 - 4:30 pm (PST)

Bringing Producers into the Conversation

Navigating the challenges and opportunities presented by Big Ag Data requires a broad awareness amongst producers, since they are the creators and users of data. A top-down or one-size-fits-all approach is not likely to be responsive to the challenges unique to the industry. This session brings together a variety of stakeholders from across the agricultural sector to share their perspectives, experiences, feedback,  and  future plans. This forward-looking session will create opportunities for collaboration, spur creative solutions and foster a common framework that works to the benefit of all sectoral partners.

4:45 - 5:30 pm (PST)

Summary, Q&A, Calls to Action
Speakers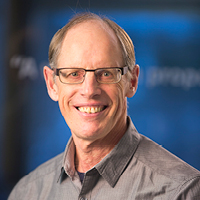 Murray Fulton, Fellow in Co-operatives and Public Policy, Canadian Centre for the Study of Co-operatives; and Professor, Johnson Shoyama Graduate School of Public Policy 
Murray Fulton is a professor in the Johnson Shoyama Graduate School of Public Policy and a Fellow in Co-operatives and Public Policy in the Centre for the Study of Co-operatives. His research and teaching interests are focused in a number of areas, including industrial organization, agricultural and rural policy, and public sector and co-operative governance. He is the co-author of a number of books and reports, including Canadian Agricultural Policy and Prairie Agriculture and Co-operatives and Canadian Society. Fulton has also written many articles and papers on industrial organization, agricultural policy, and co-operatives. One important area of research has been an examination of the changes that are occurring in agriculture and the response of organizations – including agricultural co-operatives – to these changes. His current research is focused on governance and executive compensation in the public and quasi-public sectors. He is also interested in behavioural economics and its application to business strategy and public policy formation.
Marc-Andre Pigeon, Director, Canadian Centre for the Study of Co-operatives; Assistant Professor, Johnson Shoyama Graduate School of Public Policy
Dr. Pigeon holds a PhD in Mass Communications from Carleton University and has worked in a number of economics and policy-related positions, most recently as assistant vice-president of public policy at the Canadian Credit Union Association. He has also served as interim-vice president of government relations at CCUA, as a special advisor and senior project leader at the federal Department of Finance, and as lead analyst on several federal Parliamentary committees including the House of Commons Standing Committee on Finance, the Standing Committee on Public Accounts, the Standing Committee on Banking, Trade and Commerce, and the Standing Committee on Agriculture and Forestry. Dr. Pigeon also worked as an economic researcher at the Levy Economics Institute of Bard College and started his career as a financial journalist at Bloomberg Business News.
His academic background is in economics as well as communications studies (including journalism), having studied at Carleton University, the University of Ottawa and New School University in New York City.  Dr. Pigeon's research interests include the study of co-operatives, behavioural economics/psychology, income distribution, money and banking, and fiscal and monetary policy.
Additional speakers will be added to the symposium webpage in the coming weeks.
Accommodations and Travel
Accomodations
Rooms have been reserved at the Ramada Inn at a rate of $90 + 16% in taxes/night (1 - 2 guests per room). 
Individual call-in reservations can be made directly through the Hotel (250.374.0358 or info@ramadakamloops.com) or through the toll free line: 1.800.663.2832. The group code "BC Co-op Block" must be quoted.
To receive this reduced room rate, reservations must be made by February 1, 2022. All bookings are subject to a 72-hour cancellation policy.  
The hotel is close to Thompson Rivers University and there are currently rooms reserved for attendees of the Symposium.
Meals
All breakfast, snacks, and lunch will be provided to in-person attendees of the Symposium. Attendees are further invited to attend a gala with speakers and invited guests from concurrent conferences on Friday, February 25, 2022. 
Air Travel
Register for the symposium and a discount code for airfare with Air Canada will be provided.
COVID-19 Guidelines
The following COVID-19 guidelines (in line with Provincial and Regional Restrictions, updated on October 29, 2021). Although the requirements are in place until January 31, 2022, the Big Data Revolution in Canadian Agriculture Symposium will adhere to these requirements whether they are extended or not. 
All individuals attending the conference in-person must abide by the following regulations:
Masks are mandatory unless eating or drinking

Registration is required so that venue capacity can be respected
Residents of B.C. must show
B.C. Vaccine Card to show proof of full vaccination, and 

One piece of valid government photo ID, either:

A B.C. driver's licence or B.C. Services Card

An interim driver's licence, usually printed on yellow paper

A passport, or

Government issued photo ID by another province or territory 
If the name on your government issued ID does not reflect your current name, you should update your ID. For example, your current name may be different if you've recently been married, divorced or legally changed your name. 
Residents from other Canadian provinces or territories must show:
Provincial/territorial vaccine record or

federal proof of vaccination

, and

Valid government photo ID
International visitors must show:
Proof of vaccination used to enter Canada, and

Passport
Contact Us
If you have any questions, please contact: