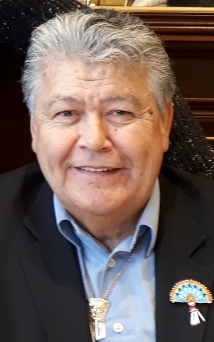 There continues to exist a serious economic gap between Indigenous and non-Indigenous Canadians. Through a wholly-owned subsidiary, NorthernNations Co-operative wants to help bridge this divide by pooling capital from investors and using the funds to invest in existing Indigenous-owned businesses and to make investments in new projects. With control of the co-operative resting squarely with Indigenous communities as the member-owners, NorthernNations is looking to achieve its goal by using a blend of traditional values and modern leadership. In his presentation, Matt Vickers shared the story of how he and a handful of other Indigenous leaders created NorthernNations Co-operative, why they chose the co-operative form as their business model, and how that connects to their mission to generate economic prosperity for Canada's Indigenous peoples.
Presented by: Matt Vickers, Director and Chief Executive Officer of NorthernNations Co-operative
Matt is the director and Chief Executive Officer of NorthernNations Co-operative. Matt has over 44 years of experience in consulting and Aboriginal business. Throughout his career, Matt has worked on a wide range of assignments across Canada's First Nations communities, helping Aboriginal entrepreneurs with their business and banking needs.
When: Time: 2:00 - 3:00 p.m. (SK Time)
Location: Delivered by Zoom.