Democratic Organizations as the Engine of Equitable Economic Growth featuring Dr. Morris Altman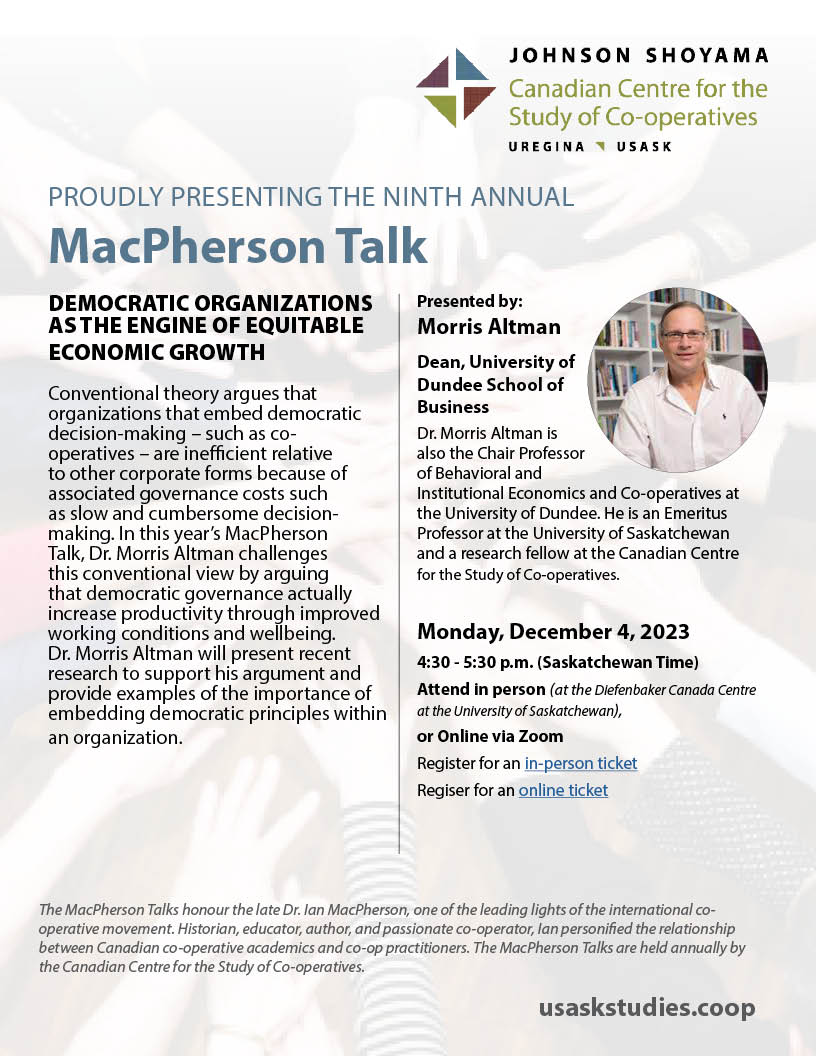 Conventional theory argues that organizations that embed democratic decision-making – such as co-operatives – are inefficient relative to other corporate forms because of associated governance costs such as slow and cumbersome decision-making. In this year's MacPherson Talk, Dr. Morris Altman challenges this conventional view by arguing that democratic governance actually increase productivity through improved working conditions and wellbeing. Dr. Morris Altman will present recent research to support his argument and provide examples of the importance of embedding democratic principles within an organization.   
About our Speaker
Morris Altman is the Dean of the University of Dundee School of Business and Chair Professor of Behavioral and Institutional Economics and Co-operatives at the University of Dundee. He is an Emeritus Professor at the University of Saskatchewan and a research fellow at the Canadian Centre for the Study of Co-operatives. 
Event Details
When: Monday, December 4, 2023
Time: 4:30 – 5:30 PM (Saskatchewan Time or Central Standard Time)
Where: This is a hybrid event and will take place at the Diefenbaker Canada Centre and on Zoom